Department of Power Engineering and Technology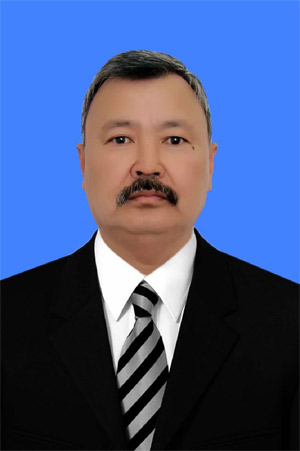 Head of the Chair Candidate of Technical Sciences, Associate Professor
Kenzhekulov Kanybek Nazimovich
Adress:Tash-Kumyr, ul. Studencheskaya 4
Phone:0772466867
E-mail:[email protected]

The Department of Electrical Power Engineering and Engineering was established in 1994 on the basis of the order of the JASU No.10 / 4, as part of the Tash-Kumir Technological Faculty, currently the Tash-Kumyr Engineering and Pedagogical Faculty.
The chair "Power engineering and technology" is fully provided with material and technical base and educational-methodical literature. At present, 10 laboratories equipped with equipment, posters, stands are equipped for lab work at the department, and the department has a training ground – a 35/10 kW substation with all necessary equipment.
Educational activity:
The department conducts training in the field of "Electric power engineering and electrical engineering", the profile of "Electric stations".
Students who graduated from the specialty "Electric stations" can be admitted to work at power plants and substations in the operation of electrical equipment in HPPs, NPPs, HPPs, KESs, TPPs, high-voltage lines. As well as graduates can be admitted to work in electrical networks of power supply systems for enterprises, in particular: RECs, PESs, communication services, electrical laboratories, universities and many other industries.
Teaching Staff
The chair "Power engineering and technology" has a qualified human and scientific potential necessary for the training of highly qualified personnel. Teaching staff of the department is: Candidate of Technical Sciences, Professor – 1, Cand.Tech.Sci., Assistant Professor -1, Acting Assistant -1, Senior Teacher – 1, Teacher – 4, Trainee Teacher – 1.
Cooperation of the department:
Research work is conducted, and connections are maintained with such advanced universities as KSTU, Oshtu, Almaty Institute of Energy and Communication (AIPET), organizations: PS HPP, HPPP, Osh PES, Tashkumyr RES, GAO Kristall, GAO Tashkumyr .