Department of Stomatology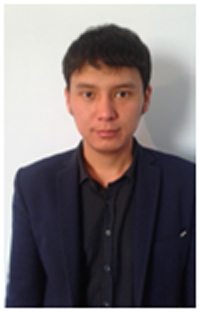 Head of department
Zaripbekov Talent
Adress:720048, Kyrgyz Republic, Jalal-Abad city, Manas street 64/9
Phone:+996 0551 06 91 06
E-mail:azi9954 mail.ru

Medical College, ZhASU, Department of Dentistry – "060108", "060105" – "Dentistry" – according to the qualification "Dentist" with the aim of training specialists, according to decision No. 6 of 21.05.2012 "Council of Scientists of the Medical College of ZhASU, compiled and approved according to the order No. 126 dated 25.05.2012 of the rector of ZHAGU, on the basis of the order of the department "Pharmacy and Dentistry" 1/41 from 02.01.2015.
Educational activities
Currently, the Department of Dentistry provides training on:
By specialty: 060105 "Dentistry" qualification – Dentist
The departments provide the following disciplines:
Specialty dentistry
Clinical Materials
Prevention of dental diseases and oral hygiene
Pediatric Dentistry
Prosthetic dentistry and orthodontics
Therapeutic dentistry
Surgical Dentistry
Centers, classrooms, laboratories
Clinical dentistry "Nurmedic", a private dental clinic "Perindid." To improve the material and technical base of medical college in 2012-2016, tools, reagents, laboratory glassware and training materials were purchased.
List of required classrooms and laboratories
Therapeutic Dentistry
Surgical Dentistry
Orthopedic Dentistry and Orthodontics
Clinical Materials
Faculty:
Today in the department of "Pharmacy and Dentistry" work: the head of the department, the head of the PMH,
10 teachers, including 9 full-time and 1 part-time teacher
Educational and methodical work:
To provide methodological assistance to teachers of the department "Dentistry" organized methodological study and the head of the PMH. The departments of "Dentistry" carry out the following methodological work:
In the direction of improving the quality of education :
Mutual visit by teachers of different subjects, as well as exchange of experience with other departments, according to the schedule, open lessons are held, with the use of banners, slides, videos, posters by experienced teachers. For the training of new teachers, the head of the PMH organizes various seminars and conferences. For the organization of independent work of the student (IWS) all the necessary conditions have been created, the necessary literature has been purchased for the library.Teachers of the department prepared training, teaching and visual aids for the disciplines assigned to the department. When conducting classes, visual materials are used (stands, tables, CDs, video films, etc.)
Research work of students (NIRS)
To improve the professional qualifications of teachers, the departments attend various courses and seminars. The main purpose and responsibility of the head of the PMH is:
Exchange of experience between teachers
Improving the motivation of teaching the subject
Increase students' knowledge and constant work on themselves
Learn to solve painful problems with the team
The Department of Dentistry collaborates with the following medical colleges:
Bishkek Medical College, Jalal-Abad Medical College, Medical College of Uzgen at OshMU, Medical College of Osh, Medical College of Kochkor-Ata, Medical College of Mailuu-Suu.