Faculty of Medicine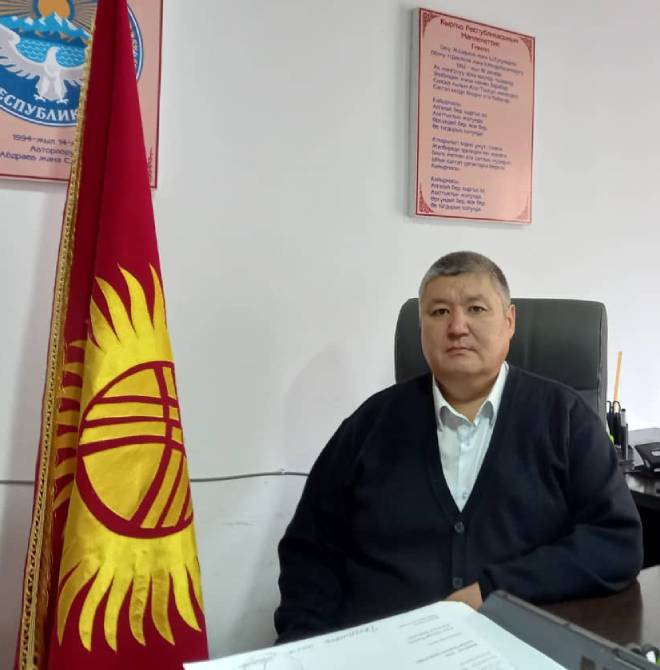 Dean of the Faculty of Medicine Doctor Ph.D. Medicine, Excellence in Healthcare of the Kyrgyz Republic
Jumanalieva Maksudakan Bekiev
Adress:Kyrgyz Republic – Jalal Abad
Phone:0558 18 03 68
E-mail:[email protected]

Faculty of Medicine was opened in 2010. On the basis of license No. 576 from the Ministry of Education and Science of the Kyrgyz Republic and order No. 287 of the Rector of ZAGU on the basis of the Department "Fundamentals of Medical Knowledge". TO.
The educational activity of the faculty is aimed at training highly qualified personnel in the field of medicine and pharmacy
Training Information
| | | | |
| --- | --- | --- | --- |
| Kod KR | Name | Academic degree | Duration of training |
| 560001 | Medical business | Doctor | 6 years |
| 560005 | Pharmacy | Pharmacist | 5 years |
at the end of the faculty receive diplomas of the Kyrgyz Republic.
The faculty has 8 departments.
Anatomy and physiology
Morphological disciplines
Pharmacy
Hygiene and epidemiology
Surgery and Trauma
Internal illnesses
Obstetrics and Pediatrics
Medical-biological disciplines
Material and technical base of the faculty:
Laboratory of Chemistry, Biology, Biochemistry, Physiology, Microbiology, Pathological Anatomy, Pathological Physiology, Analytical Chemistry, Pharmaceutical Chemistry, Drug Technology

hall, anatomical museum and (mortuary) morgue.
To clinical base:
Obstetrician's office of gynecologist
pediatrician's office
therapist's office
cardiologist
surgeon's office
cabinet of the pulmonologist
nefrologist's office
massage room
Units, neurologist
The teaching staff includes 106 teachers, of whom 63 are full-time teachers, 43 are part-timers. They have academic degrees of doctor 5 and a candidate of science 17 teachers.
In 2014, on May 15, Zhumanaliyeva MB defended her thesis for the degree of Doctor of Ph.D medicine, on; "Prevalence and regional factors of formation and course of allergic diseases in children in southern Kyrgyzstan"
In 2015, on June 26, Sadyrova Nurgul Adylgazievna defended her dissertation for the degree of candidate of medical sciences, on the theme: "epidemiological assessment of risk factors affecting the morphofunctional development of children and adolescents"
In 2016, on September 15, Taylanov Almazbek Zhakypovich defended his thesis for the degree of Candidate of Medical Sciences, on the topic: "Osteosynthesis of a clavicle fracture"
Faculty cooperation:
Jalal-Abat regional clinical hospital
Osh Regional Clinical Hospital
Hospital of Suzak district and TsSM Suzak district
Nokensky District Hospital of the Central Artistic Center of Nooken District
Hospital of the Bazar-Korgon district and the ICSM Bazar – Kurgan district
Bolnitsa Chatkalsky district and TsSMchatkalsky district
Hospital of Ala-buka district and TsSMal-buki district
Hospital of Aksy rayon and TsSMAksy rayon
Hospital of Toktogul district and TsSM Toktogul district
Kara-Kola city hospital
Kochkor-Ata city hospital and TsCM village Kochkor-Ata
Joint Stock Company "Biovit"
Jalal-Abad regional bureau of FEM
Regional UCM
The faculty has 964 students from them: 79 pharmaceutical department, 885 medical business and 550 foreign students. During its existence, the department prepared 10 pharmacists from 56 doctors.